By: Kylie Knott
In Hong Kong, a city where the ancient and modern coexist,  
traditional Chinese medicine
(TCM) remains deeply rooted in local culture. But while TCM continues to play an integral role in how illness in the city is treated, a new survey shows just how far public opinion has shifted concerning what ingredients are acceptable. Endangered wildlife, including endangered pangolins, are overwhelmingly not. Conducted by the University of Hong Kong and global conservation organisation WildAid, the survey found two-thirds (67 per cent) of 1,000 people interviewed considered the use of pangolins in TCM to be unacceptable. It doesn't end with the scaly anteaters: some 96 per cent of those surveyed agreed that "endangered animal species should be protected", while 85 per cent agreed that "Chinese medicine should phase out the use of endangered wildlife species while promoting sustainable and herbal alternatives".
A high proportion (85 per cent) also said that Hong Kong laws banning the use of endangered wildlife species in TCM need stricter enforcement. In TCM, pangolin scales are used to treat conditions such as breast milk stoppage, rheumatoid arthritis, swelling and poor circulation, despite no scientific evidence showing they are effective as a treatment. Professor Lao Lixing, director of the School of Chinese Medicine at Hong Kong University, says the use of endangered species only serves to damage TCM's reputation, adding there are herbal medicines that have similar functions to pangolin scales. "With advanced research and cutting-edge technology, the use of sustainable and herbal alternatives has become very possible," he says. The survey backed this, with 93 per cent of respondents supporting the use of effective sustainable herbal alternatives to pangolin scales.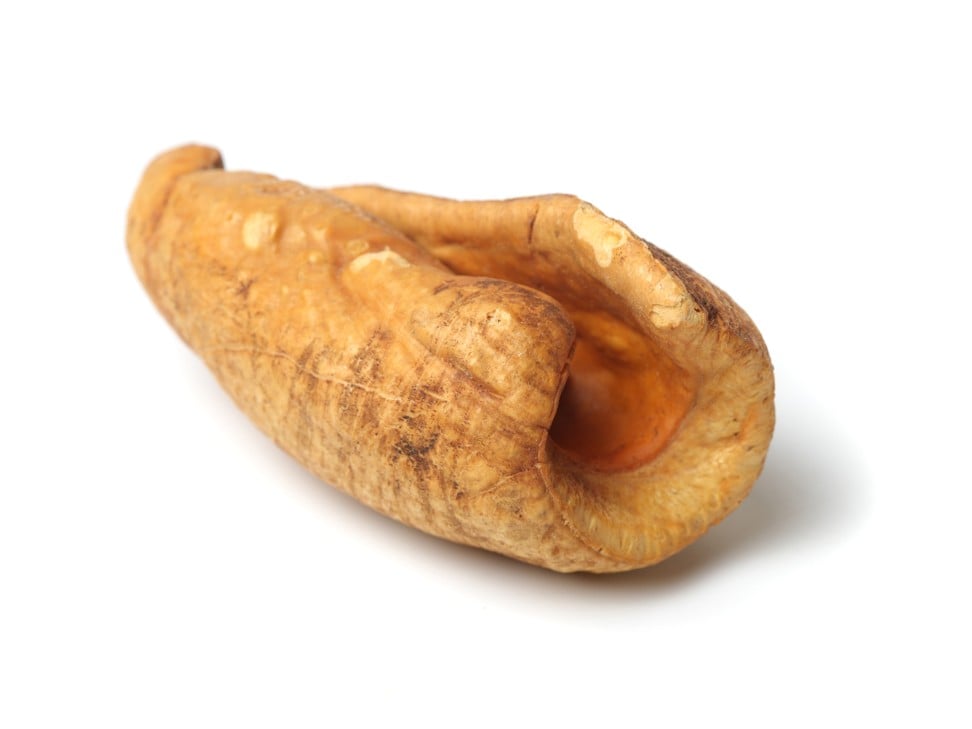 The survey was released in Shanghai at the 18th Consortium for Globalisation of Chinese Medicine that ended on Saturday. The timing was crucial. Beijing is considering upgrading the species to the highest level of national protection. At the moment, pangolin falls under class II state protection and is used in more than 60 approved drugs.
"To get an overall ban in mainland [China], where it is illegal to buy pangolin scales on the streets but legally sanctioned in some hospital clinics, is our next goal," Hofford says. "It would erase this grey area and make trading of pangolins 100 per cent illegal."
The survey comes in the wake of a January report by the Hong Kong Wildlife Trade Working Group, a loose coalition of NGOs, academics, legal professionals and experts in Hong Kong, called "Trading in Extinction: The Dark Side of Hong Kong Wildlife Trade". The 200-page report highlights Hong Kong's role as a major hub for the illegal trade in wildlife. It found that since 2013, seizures by Hong Kong authorities of illegal ivory, pangolin scales and rhino horn potentially equate to the deaths of 3,000 elephants, 51 rhinoceroses and 65,000 pangolins.
Sadly, more pangolin scales and body parts were seized in Hong Kong than in any other jurisdiction between 2013 and 2015; the seizures in the city accounted for 45 per cent of all pangolin products seized worldwide between 2007 and 2015.
"Our research indicates Hong Kong has become a hub for organised wildlife smugglers, with consequences for the international reputation of our city as well as international biodiversity," says Lisa Genasci, chief executive of the ADM Capital Foundation, which focuses on environmental issues in Asia and published the "Trading in Extinction" report.
"Extinction of elephants, rhino, pangolin and many other species in our lifetime is on the horizon, unless the illegal trade is stopped," she warned.
Stay in touch and get the latest WildAid updates.
SIGN UP
About WildAid
WildAid is a non-profit organization with a mission to protect wildlife from illegal trade and other imminent threats. While most wildlife conservation groups focus on protecting animals from poaching, WildAid primarily works to reduce global consumption of wildlife products such as elephant ivory, rhino horn and shark fin soup. With an unrivaled portfolio of celebrity ambassadors and a global network of media partners, WildAid leverages more than $308 million in annual pro-bono media support with a simple message: When the Buying Stops, the Killing Can Too. 
Journalists on deadline may email communications@wildaid.org